10 days / 9 nights Guided Tour
999 miles across the land of Lithuania - magical experience awaits you!


Departures for 2017 : May 19, June 16, June 30, August 11, September 1
Absolute success since 2005, introducing not only to main tourist sights of Lithuania (Vilnius, Trakai, Kaunas, Rumsiskes, Seaside), but also to cultural life, traditions, lifestyle of locals. Picnic in a farmstead, visit to National Park and much more fun! All departure dates are fixed to suit traditional cultural events.
(Package includes accommodation with brekfasts, lunches, welcome and farewell dinners, guide, transportation and entrance fees.)
Egle
Make it, bake it, taste it!

Lithuanian speciality - šakotis (tree cake) - the novelty of Lithuanian Experience tour 2016 !


Visit bakery-restaurant in Dzukija and learn Lithuanian culinary secrets!

The cake became popular during the Polish-Lithuanian Commonwealth (1569–1791). Its origins are attributed to either the Italian Queen Bona Sforza of Poland or the Baltic tribe of Yotvingians. The Yotvingians settled in the early and high Middle Ages in Podlasie, while Bona Sforza is known to have implemented many agriculture, infrastructure and manufacture reforms.Its name means "branched tree" or "tree with many branches" due to its distinctive shape (it is often conical, like a pine tree, and with the drips as branches). It is baked in a time- and labor-intensive process, by painting layers of dough onto a rotating spit in a special open oven or over an open fire.
It can be decorated with chocolate and flower ornaments, but it is often served plain. Šakotis is one of the most important desserts in Lithuanian celebrations, especially at weddings or other special occasions such as Christmas.
It was the sweet chosen to represent Lithuania in the Café Europe initiative of the Austrian presidency of the European Union, on Europe Day 2006.

[Wikipedia]
---
Day 1

Friday

Vilnius

Arrival to Vilnius. Transfer to the hotel. Welcome dinner at national Lithuanian cuisine restaurant, where you will meet members of your group and your escort guide.

Day 2

Saturday

Day 3

Sunday

Vilnius - Trakai - Kernave - Vilnius

Two ancient Lithuanian capitals in one day! Drive toTrakai (28 km )- the capital of the Grand Duchy of Lithuania. Visit the 15th century Insular Trakai Castle housing an exhibition on prehistoric findings and the 17-18th century applied art, the way of life of the Lithuanian Grand Dukes, and the Karaites, brought to Lithuania from the Crimea. Lunch at the restaurant with charming Castle view. Later-visit the first capital of Lithuania Kernave (Kernavė).Here you will be able to climb 5 mounds and enjoy a superb breath-taking view of the river valley graced by the bends of the river Neris. In the afternoon drive back to Vilnius for overnight.

Day 4

Monday

Day in tranquillity of unspoiled nature & past. Trip to Dzukija National Park located in Southern part of Lithuania, famous for wild forests, mushrooms and berries, authentic villages and friendliness of local people. You will visit ethnographic village and get acquainted with the lifestyle of locals. Here you'll have lunch and learn how to cook Lithuanian speciality - Šakotis (tree cake). Afterwards an outdoor museum of notorious Soviet Political Figures Grutas Park awaits for you. Stay for overnight in charming spa town Druskininkai. Enjoy yourself at spa or water amusement park.

Day 5

Tuesday

Druskininkai - Kaunas

Morning drive to Kaunas. En route stop at Open-air Museum of Rumsiskes – unique open air country life museum, depicting the 18-19th century architecture, traditions, crafts and the way of life of different ethnographic regions of the country. Later sightseeing tour of Kaunas Old Town, - second largest city and the capital of Lithuania between the World Wars. The tour includes: the Old Town of Kaunas with its St George's church, castle ruins, Theological seminary, the Town Hall Square, the Jesuit church, the Cathedral, the Church of Vytautas and the Perkunas House. Visit Ciurlionis Art Museum. Later visit to Pazaislis Camaldolese Monastery– famous for its architecture and wonderworking icon of Virgin Mary. Overnight in Kaunas.

Day 6

Wednesday

Kaunas - Klaipeda

Drive to the seaside via most picturesque road in Lithuania - Panemune castle road with few stops along the way. Sightseeing tour of Klaipeda (Klaipėda) - Lithuania's third biggest city - a historic seaport and resort. Old Town of Klaipeda with the Theatre square and the statue of a girl Ann from Tharau, numerous old streets and buildings, Linden street with the old post-office, Mazvydas Sculpture Park. Overnight in Klaipeda.

Day 7

Thursday

Klaipeda - Neringa - Nida - Palanga

Full day visit to the Curonian Spit. Morning ferry to Neringa - visit to Juodkrante, climb the Raganu Kalnas (Hill of Witches) decorated with numerous wooden sculptures based on Lithuanian legends and folk tales. Stop at a bird sanctuary. Further drive to Nida (30 km), a small old fishermen village famous for its majestic seashore sand dunes, neo-gothic church and old ethnographic cemetery.

Drive for overnight to Palanga.

Day 8

Friday

Palanga

Morning sightseeing of Palanga offers a visit to the The Palanga Amber Museum which houses very rich amber collection, a walk in the Botanical Park of Palanga with Birute's Hill - a 22-metre-high dune, the central street full of souvenir shops, open-air cafes, and leading to the beach and the pier. Later trip to Kretinga. Lunch. Afterwards visit Kretinga museum, which exhibits the history, traditions, crafts, and lifestyle of this part of Lithuania. In addition, the tour will include an exotic winter garden of the former palace with an all year flourishing plants and nice water cascades. Return to Palanga. Free time to enjoy resort life and beautiful sunset. Overnight in Palanga.

Day 9

Saturday

Drive to Vilnius with en route stop in the holy site of Catholic Pilgrimage – Hill of Crosses. This is an expression of a spontaneous religiousness of the people, and is a symbol not of grief and death but of Faith, Love and Sacrifice. From here the Pope blessed people of Lithuania and Christian Europe. Farewell dinner in the restaurant in the cozy Vilnius street. Overnight in Vilnius.

Day 10

Sunday

Vilnius

End of Tour. Private transfer to airport for flight home.
Package price:
1300 Eur/per person

in DBL room (

250 Eur / SGL

room supplement)

The Lithuanian Experience tour booking

Package includes :
Accommodation :
4 nights in Vilnius Artis **** or similar,
1 night in Druskininkai Best Baltic**** or similar,
1 night in Kaunas Daugirdas**** or similar,
1 night in Klaipeda Old Mill hotel **** or similar,
2 nights in Palanga Baltic Inn **** or similar;
9 Buffet breakfasts & 2 lunches ;
Welcome and Farewell dinners ;
Sightseeing as per itinerary ;
Arrival and departure transfers;
Entrance fees ;
Information package
Hotels: centrally located, superior class
Optional services: Pre/post tour accomodation at special prices.
One full day may be set up for roots research
Special prices for tour operators!
All tour dates are fixed to suit traditional cultural events in Lithuania.
May:

Annual International

Folk Festival "Skamba Skamba Kankliai"

June:

23rd of June - Midsummer Night celebrating in every corner of Lithuania

July:

Crowning of King Mindaugas – State Day and weekend Celebrations, Live Archaeology days in Kernave,

August:

St.Christofer music festival and Žolinės/ Virgin Marry Assumption day

Sept:

Capital days with Vilnius Jazz festival, city carnival, fair in old town
999 miles of magic experience awaits for you!

Click on the picture below and feel real spirit of our best
"Lithuanian Experience" tour!
Lithuanian Experience[itinerary]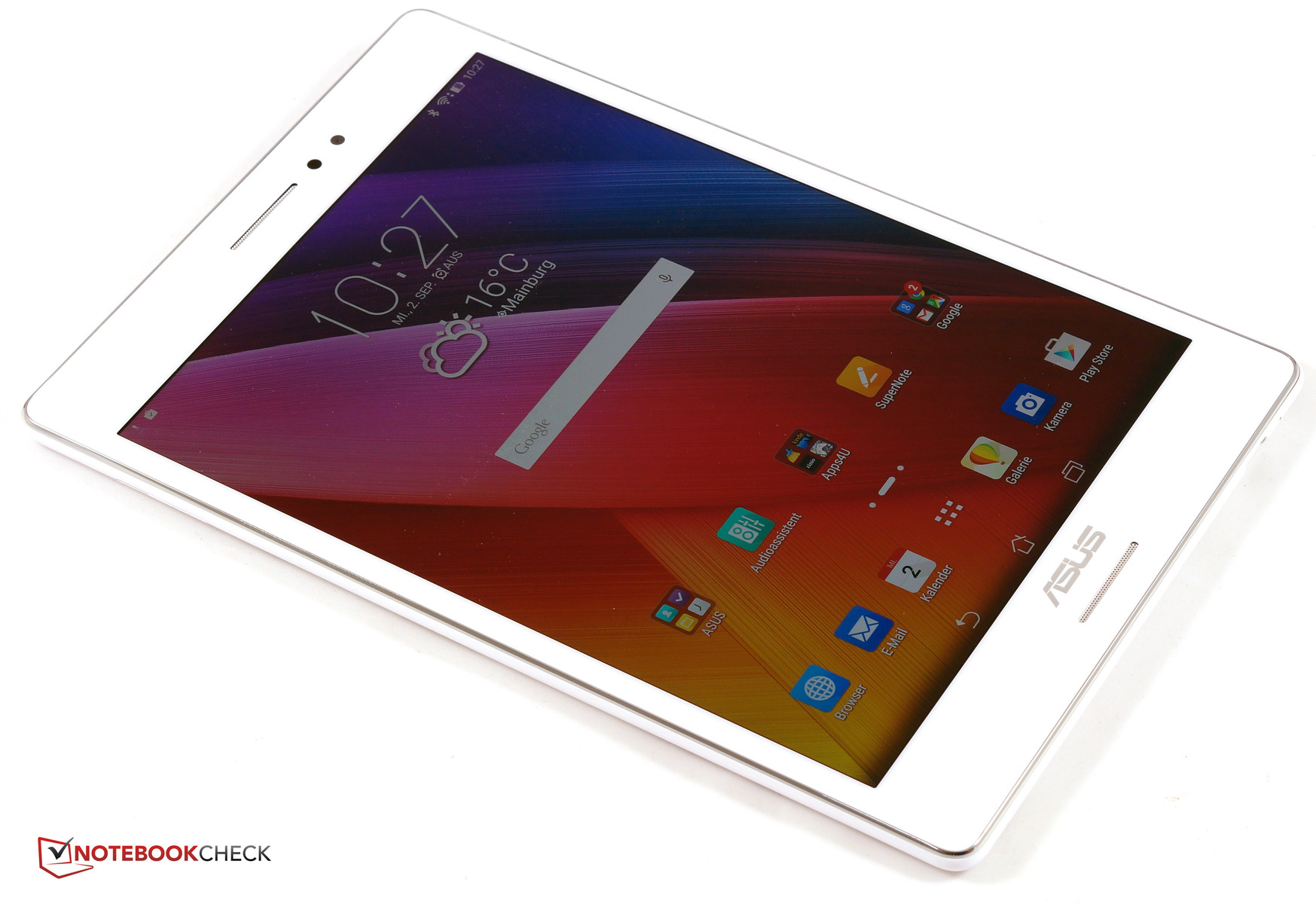 Fastest internet connection in the world during all 999 miles!
You will be able to use Asus zenpad 8.0 tablet during your trip.
Tablet has an internet connection and free local phone calls.
Internet connection in Lithuania is the fastest in the Europe and even in the world!
So you will not have any difficulties to reach your friends, family and realities no matter how far they are!
Also will be able to send pictures or videos to your family and relatives, use navigation system, read emails and use other internet benefits as you need.